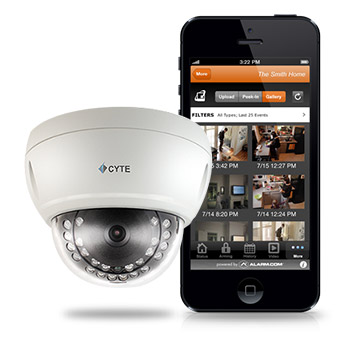 Video Cameras
BIT offers a variety of high-quality video cameras that allow you to see and record the activities within and around your home. We also offer the option of installing microphones, which would allow you to see and hear the activity, giving you a more complete picture of what goes on around your home when you are not there.
Our cameras can be connected to multiple hard drives, allowing you to record video for as long as necessary. We also offer financing on camera systems, making the cost as low as $4/day to keep your home secure.
Camera models we offer include:
HDIP- outdoor dome IPC (internet protocol camera)
NuVis742- indoor/outdoor IP camera. 2 megapixels, equipped for use with wireless kits
We also offer DVRs to record your home's surveillance, including:
NuVis NVR 4P4 – DVR for standard cameras
HD-TVI DVR- For HD cameras, offers more channels and recording space. Works with any of the 212 camera models we offer.