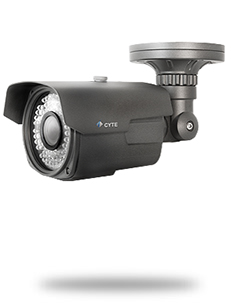 Don't jeopardize your company, assets or lawsuits with low quality video surveillance!
What good is capturing events including burglaries or frivolous lawsuits if you can't make out the captured video?
At BIT, we pride ourselves in using the latest technology and hardware when it comes to our clients video surveillance systems. If you're using old video systems such as analog, you're missing out on sharper images, lower screen noise and better definition.
No longer will you not be able to make out a license plate, lose frivolous lawsuits due to low quality or glare that causes you to lose cases in court!
No matter how difficult, BIT can help you design a perfect and affordable HD video surveillance system to meet your company's needs and budget.
Take a look at a the difference between HD vs Analog
Click the images below