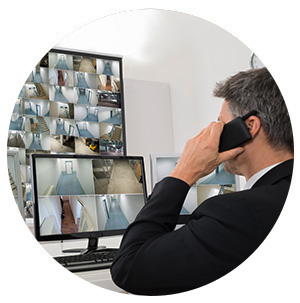 Professional Monitoring
Having a video surveillance and/or alarm system is a great asset to your home, but monitoring the activity can be an overwhelming task for a homeowner. BIT offers professional monitoring so you don't have to worry about constantly keeping an eye on your home. Leave that to the professionals and have peace of mind knowing that if anything happens, BIT will notify you immediately. BIT offers monitoring for:
Burglary Alarms
Fire/ Carbon Monoxide Alarms
Video Surveillance
Motion detectors
Our monitoring facility is nothing less than state-of-the-art! MONI is ranked highly on system reliability, system installation and setup, ease of using the system, clarity of the owner's manual, effectiveness in securing the home and speed of monitoring response.
MONI places an emphasis on:
Comprehensive Security
Customer Intimacy
Faster Response