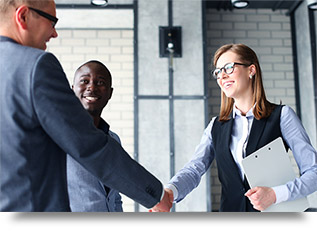 What Our Customers Say
As a company dedicated to the security and satisfaction of its customers, BIT has earned an A+ rating from the Better Business Bureau. Here are some testimonials from our happy customers:
"HANDS DOWN BEST SECURITY SYSTEM I HAVE EVER SEEN! Best thing for managing my business remotely!" – James H.
"We have been using BIT since 1/29/2013. Issues are rare with the cameras and recording system but when they have occurred, BIT has been quick to respond with very knowledgeable personnel. When needed, they work as a team to resolve the issue as quickly as possible and I've received calls after hours just to follow up and make sure things are to my liking. The prices are very fair as is their warranty service. We are getting ready to join a second facility and I know they will be there to address my needs with the expanding system. Again, issues are rare occurrences but I do believe that BIT has my back whenever they are needed. I recommend their business and services with confidence." - Beverly W.
"The system worked exactly how it was supposed to. A regular customer broke in late one night and did over $2,500 worth of damage to the building and my safe but we managed to get clear video on all 4 cameras. The Surf City Police Department was thrilled at the quality of the video and was able to apprehend the suspect less than 2 days later!" – Peter K.