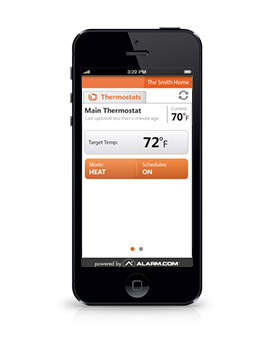 Energy Management
Unnecessary use of lights and air conditioning when there is no one in your building wastes energy and causes your monthly energy bill to increase. Installing an energy management system can help you cut costs by programming lights and air conditioning to operate only during business hours. These functions can also be adjusted remotely using a mobile app on your laptop, smartphone, tablet or smart watch, so that if someone needs to go to your workplace after hours or on a weekend, you can turn the lights on and off from home, or anywhere.
Other benefits of Energy Management include:
Instant notifications: Know immediately if the thermostat settings are changed or lights are left on.
Daily Monitoring: Get a picture of where the most energy is being used, so you can take steps to cut costs where possible.
Scheduling lighting: Keep your business well-lit after dark, reducing risk of burglary.