Searching for a commercial security company in Clay, NC?
Business Improvement Technologies services the entire state of North Carolina with office locations in Greensboro that have been providing commercial security world-class installation and service for over 18 years.
No security system scenario is ever exactly the same! Our commercial security experts will listen to your specific needs, help answer any questions and provide your business with a custom business security system that meets your specific needs and gets it done right the first time. Our approach is very different from other security companies. It's not just about helping to catch the bad guys. Our systems help to include with productivity, stopping frivolous lawsuits and much more! Don't take our word for it. Here are a few of our customers and what they have to say:
---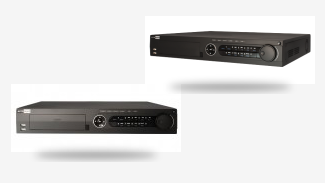 Clay, NC Business SECURITY SYSTEMS
Business Improvement Technologies provides commercial security system integration within Clay, NC and the surrounding areas within North Carolina. Our highly skilled commercial systems experts take the time to ask the right questions and to listen to the specific needs for your organization. We design intrusion security systems to be expandable as your company grows. More importantly, we design commercial security systems to protect from technological obsolescence and to have a smooth upgrade transition for adding new electronic security devices if this is ever needed. This is especially important today with the constant advancement of new technology.
Do not wait, fill out the form and speak with a dedicated commercial security experts in Clay, NC to help answer any questions regarding your business' needs. Or, to speak with a commercial expert now, call us today at 877-540-8822.
---
Clay, NC COMMERCIAL VIDEO SURVEILLANCE SYSTEMS
In order for your camera system to be reliable it needs to be working at the optimal level every minute of every day. Business Improvement Technologies provides the most advanced video surveillance systems in Clay, NC that provide the most cost effective and long-term solutions for reliability. Each commercial security video system is carefully engineered to your exact needs. The video systems are designed to utilize the most from the existing camera and IT infrastructures. Our core strength is our ability to install highly complex solutions for a wide range of applications that fit within your budget.
Our commercial video systems are:
Flexible and scalable
Fast search capability and freedom from tapes
Multiple site(s), tier remote access
Live video capture, remotely
Review archived video remotely
High definition stream management "HDSM"
Encryption, watermarking
View multiple cameras from different locations on the same screen
Video verification monitoring from a central station
Improve operational efficiencies and productivity
---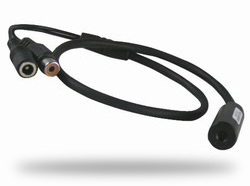 Clay, NC Audio Security Solutions
Looking for Audio Security Solutions in Clay, NC? Video surveillance is essential to the security of your business, but without audio, you're only getting a limited idea of what's happening. By incorporating audio into your surveillance system, you get a much clearer, more concise report of the activity occurring in your business while you are away. Pairing audio with video bridges the gap between moderate surveillance and advanced surveillance.